Never underestimate the importance of painter's tape. Choosing the right tape will help you get professional results.
Consider these four points when selecting painting tape:
Get the Right Tape for the Right Surface
Choose a tape that adheres quickly with a good seal – and one that will be easy to remove.
Some tapes are designed for specific surfaces … and don't play well with the surfaces they aren't made for.
Read the instructions and select your tape carefully.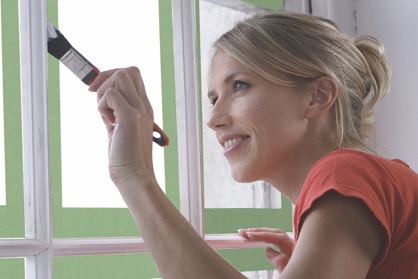 Beware the Sun
Choose a painting tape that's UV resistant.
Ultra violet rays in direct sunlight can actually "bake" a painters tape onto a surface, making removal a nightmare.
Remember: no matter what you tell yourself, chances are you won't finish every job in one afternoon.
Indoor or Outdoor Job?
Using an exterior tape on an indoor paint job could be a disaster; exterior tapes are stronger can be tougher to remove.
Always check the label before use.
Curious what makes Painter's Mate Green® different? Check out if this tape is right for your paint job.